Vicki Savini – Author, Speaker, Life Coach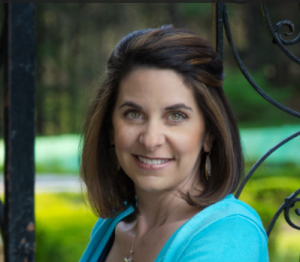 Anxiety & depression are prevalent in our society and they stem from one root cause-fear. Fear comes from a lack of self-love. When we are stuck in the past, we experience depression-playing our failures or traumas on repeat in our heads and ultimately manifesting more fear in every aspect of our lives. When we are focused on the future, our worries of not attaining or perhaps attaining our hopes and dreams manifest fear as we feel that there is something to lose, and we then become anxious.
Our childhood was the foundation for our lives. It was the origin to our garden of life. Childhood is too precious to ignore because what happens in childhood doesn't stay in childhood.  Instead, those experiences determine our future success, failure, happiness and over all well-being.
My work focuses on revealing your core toxic beliefs (toxic seeds in your garden of life) that were unknowingly planted in childhood, and then healing from the root using several different modalities, so you can be your very best self.
The opposite of fear is love. Fear is like a weed in your 'garden of life' and will grow out of control, if allowed. There is an answer though… The opposite of fear is love. When you love yourself for the bad, the good and the indifferent, you can and will be your very best self.
I am Vicki Savini; author, speaker and intuitive life coach. Allow me to guide you on the journey to self-love by sharing my 7 Essentials with you. The 7 Essentials empower us to balance mind, body and Spirit so we can BE our best selves and navigate the waters of life successfully and effortlessly-free from anxiety and depression. Learn how shift from fear to love and BE your very best self by incorporating the 7 Essentials into your life today!
Become a Member and Allow Me to Support YOU!
Are you a rescuer? Do you find yourself constantly putting the needs of others before your own?
If so, perhaps it's time to Burn the Damn Cape! My new book, Burn the Damn Cape: Stop Rescuing Others & Start Loving Yourself is a 30-day guide to walk you step-by-step on HOW to love yourself. Click the picture to the right to order the book.
If you'd like to have my support as you learn to love yourself, then click the button below and become a member. I am happy to support you through this process.