It has taken a few years but we decided to start our TEEN program to enforce the skills we teach in Girls Rule with our graduated teens and their friends. Our first workshop was in July and it was a HUGE success. So much so that everyone was asking to continue on a consistent basis, so…
Teen Programs this summer to help you to OWN YOUR POWER and remind you that You've Got This!
Our August Workshop continues to teach our teens the importance of loving oneself for the bad, the good and the indifferent. In this workshop we will explore the power of our thoughts. How those thoughts create energy and ultimately create our experiences. We will then take a look at how we develop self-concept from within, instead of by accepting what 'others' think and say. This will begin our series of Healthy Mind- Healthy Body leading us into the Fall. It is our hope with this program to emPOWher young ladies to believe in themselves and speak their truth, all while creating POWERFUL, OUTSTANDING WOMEN! Join us this month… REGISTER NOW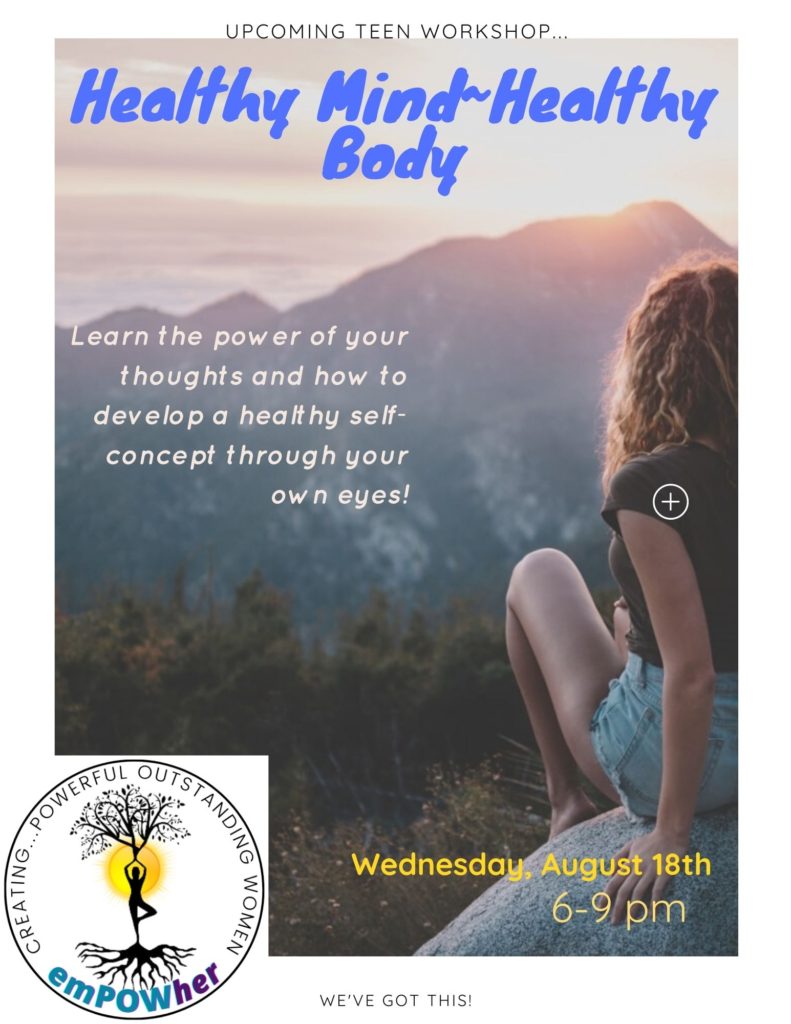 I have presented programs from young children to adults and one of my favorite groups to work with are teens who are ready to take on the world! Mrs. Liberty and I have been talking about Girls Rule for teens for many years now and the time has come to make this a reality!  In our Teen Program you will have the opportunity to discover a toxic thought that holds you back, release that thought, create a new vision for what you want to create (or turn around in your thinking) and then bring that into your daily focus. Of course we will still do our mindful practices and a craft or two! What a great way to remember how to release those toxic thoughts and shift your thoughts so you CAN own your power and create what you want instead of what you don't want! You've got this girls and we're simply here to guide you! Participants will receive journals and all craft supplies necessary. Registration isn't complete until paid in full.
To register for this program, simply click above. This program is held at my home so we are limiting participation due to covid. Don't wait too long!