Girls RULE Monthly Empowerment
Share the Love
'When I learn to love myself and take good care of me, then and only then can I truly love others.' 
Each month our girls learn critical life skills to be their absolute best and they also participate in a service learning project. In December, we made greeting cards for residents at Maplewood Manor in Ballston Spa, NY. In January, we made a warm and cozy blanket that was donated to the Franklin Center in Saratoga, NY.
As we learn to lift our spirits,
help us to lift the spirits of other kids…
This month, we are making beautiful infinity scarves with our arms!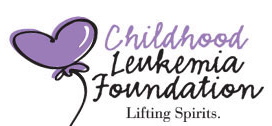 We will then post them on this site for purchase in order to earn money to fight childhood cancer.(100% of the proceeds will go directly to the Childhood Leukemia Society).
During our monthly meeting, we will discuss the importance of loving ourselves so that we can be more present in our lives. We will learn the power of positive self talk-using mirror work and affirmations. We will also learn how to let go of negative emotions and accept ourselves for who we are and where we are right now.
 We invite moms to attend this particular program to help with our arm knitting and sharing the message of loving ourselves. 
 All girls age 6 (must be in 1st grade) – 13 are welcome.
 Registration is $25 for the first child and $15 for each additional sibling.
Moms are not charged a fee as long as they bring at least 2 skanes of yarn for our craft.
Please purchase bulky yarn for this project (#5-#6). If you have any questions, please call (518) 441-9919.
 * If you are not able to purchase yarn or you aren't sure about which kind to purchase, please pay $10 and register as a 'Mom-No Yarn to Bring'.
 Seating is limited so register now by clicking the Eventbrite button to reserve your spot.

Share the Love
Join us on Sunday, February 8th from 1:00-3:30 pm.
Click the EventBrite Logo for registration.
Participants will be engaged in craft projects, mindful practices, power yoga, music and movement, mother-daughter discussions and infinity scarf making! Please bring a yoga mat or towel, water bottle and snack.