When was the last time that you took time for YOU? You know, when you focused on your own needs, wants and desires?  A time when you invested in yourself?
I've got the perfect opportunity for you…
Join me on the 'Back Porch' for my 3rd annual women's retreat on Saturday, July 17th from 9 am – 6 pm (Rain Date is Sunday the 18th)
---
 

As mother's, caregivers, women in general, we have a tendency to put the needs of others before our own. Truth is…we cannot be our absolute best self for those who need us unless we take the time to care for ourselves.
We've had one heck of a year from 2020 to 2021. We've been challenged in ways we never thought possible.
Let's reset ourselves and shift from fear to love.
Enjoy this one day retreat away from your responsibilities. Spend time focusing on what you need to release from your life to be your best self, setting an intention for what you'd like to bring into your life, and rejuvenate yourself overall!
This retreat is dedicated to helping you discover the core toxic seeds that hold you back in life and then give you NEW practices and patterns to not only heal but to be your best self! A beautiful side effect is community that is built with other participants throughout the day.  We all need connection and we've been lacking in that for a very long time!
Relax, Rejuvenate and Respond to your own needs while learning some new skills to brighten the light within and empower YOU to be your absolute best!

During our time together you will learn techniques to reduce stress, speak your truth (even when your voice shakes) and above all BE your absolute best!
You will have the opportunity to balance mind, body and Spirit by;
Defining your core toxic seed.
Learning how to quiet your mind in different ways that are quick and easy.
Gain new skills on how to speak your truth.
Honor your inner wants, needs and desires.
Turn negative thoughts around.
Create a new practice/pattern for your life to be your best self.
De-stress with yoga and mindful movement.
Learn skills to release negative thought patterns, and-
Relax by the pool.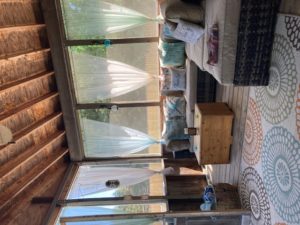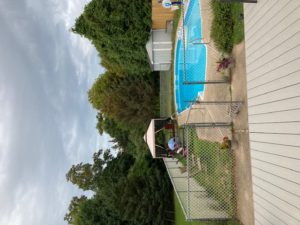 ***A healthy lunch and snacks are provided. You are welcome to bring snacks and water as well.
We need this ladies. We are constantly 'on the go,' and always giving to others. This time is for YOU but not only beneficial to you but also to the people in your immediate circle.
Allow me to give you this beautiful opportunity to take the time to find your true reflection because…
You're Worth It!
Lots of Love & Tons of Light,
Vicki
I like to keep this event intimate because we accomplish so much in this small group here at my home. There are 12 seats available so please sign up quickly if you are interested because it closes out soon.
Early Bird Price $150 (Sign up before July 1st-after that price increases to $175)
$175 Reserve BEFORE July 1st, pay only
$150