Confident, Independent, Empowered young women
That's what we create!
 Hay House Author & Coach, Vicki Savini & her fabulous sidekick and teacher, Stephanie Liberty proudly present…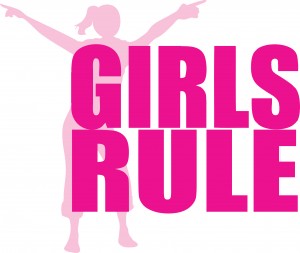 Imagine a world where kids are taught at a young age how to believe in themselves and speak their truth.
A world where they learn how to quiet their minds so they can respond to life instead of reacting to it. A world, where kids are taught how to navigate friendship and stand up for themselves. A world where kids are taught how to truly love themselves so they don't feel the need to search for approval outside of themselves.
Wouldn't it be great if that were the daily curriculum in our schools?
Well, it might not be the curriculum in our schools, but it is the curriculum in Girls RULE Camp!
Think you might want to immerse your daughter into this world of true empowerment?
Then, you're ready for Girls RULE Camp 2023!
In this program, girls learn to believe in themselves by learning 7 essentials to be their absolute best from Vicki's Hay House book titled, Ignite the Light: Empowering Children & Adults to Be Their Absolute Best.
The girls learn how to quiet their minds, express themselves creatively, use 'I Statements' to speak up for themselves, handle toxic people in life, and gain tools to empower themselves to be strong against bullying and unfair judgement.
Participants will craft together, do power yoga, experience mindful exercises, journal, engage in group discussions about current and relevant topics that they face daily, and many other empowerment activities that have been tried and true for over decade now! At the end of the camp our girls love presenting a dance/skit to highlight what they've learned in the week for parents.
Vicki is a first grade teacher, mindful education speaker, author, realtor and life coach. She has always believed in building strong foundations at a young age and in empowering young women to speak their truth and be true to themselves. Stephanie Liberty is a 2nd grade teacher with experience in dance and creative crafting. She brings the very best out in the girls allowing them to just be themselves and feel comfortable in their skin. Together this dynamic duo uses their gifts to educate, enlighten and empower your little diva!
Please Note: Our camp fills up quickly through our email list and word of mouth, so don't waste a day waiting to register since we limit our numbers. EARLY BIRD registration is your best savings. Register by April 30th at 11:30 PM for Early Bird Discount.
 This year we are offering a June & July Program!
Girls RULE includes ALL girls ages 7-12
(1st grade-6th grade)
*** This camp is generally for girls ages 7-12 however, we are flexible with age 6-13 depending on the child.
Please feel free to call to discuss.
PRE-REGISTER by clicking a BUTTON below.  Registration is complete upon receipt of payment.  EARLY BIRD Registration is discounted and ends April 30, 2021. Once you pre-register, you will receive info regarding payment to complete your registration.
Our camp is located in our private residences. Sunny days off of East High Street. Rainy days just past the Ballston Spa elementary complex. Addresses are released after registration. For questions, please contact us.
If you are registering on a phone, please turn your phone sideways to get full view of buttons side by side to avoid confusion.
                                       
JUNE 2023

                                           

JULY 2023 
If you have any questions, please call Vicki at (518) 441-9919
You can sign up for one camp or both. Curriculum will be adjusted if participants are enrolled in both sections. Both camps will include ALL of the above skills. Attend one camp or both. It's up to you!
We have inspired thousands across the nation for over a decade. Let us inspire your super special girl!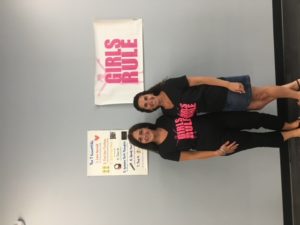 Note:  If you are interested in this camp, please register no later than June 15th.  We have a limited number of open spots this year and will take registration on a first come first serve basis.