Have you decided that 2017 is going to be a great year for you?
Well then, let's put some action behind that thought and create a year of greatness!
"What you think, you become. What you feel, you attract. What you imagine, you create." ~Buddha
Create a VISION Board and set your intention for 2017.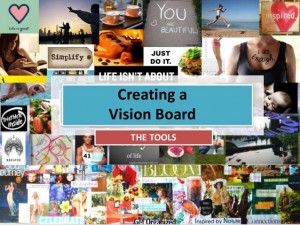 Maybe your dream is to find your soul mate. Perhaps you have a vision of financial freedom. Or maybe…you are ready to create the peaceful life that you so deserve.
It doesn't matter what your vision is. What matters is that you learn how to set the intention and create what you truly desire. Stop living for everyone else and start living for you!
Attract what you truly want in 2017. Join us on Sunday, January 29, 2017 from 3-5 at Creative Corks in Malta, NY
This class is presented by Vicki Savini. Vicki is a best-selling author, life coach and teacher who has manifested many of her dreams-including publishing a book with Hay House, International Best Selling Publishing Co-by creating vision boards.
Class fee is $30 and includes most materials.
CLICK HERE to Register!
*Please bring some of your favorite magazines and scissors.