Well, it's the middle of summer and I am finding myself in the same dilemma that many parents find themselves in this time of year…
My son goes to camp daily 1/2 day but as soon as he walks in the door he says, "So, what are we going to do today?" (He's clearly watching way too much Phineas and Ferb!)
I then feel the immediate pressure to 'entertain' him so that he will be happy and his summer will feel complete.
I look around the house and see the list of things to do piling up. I swiftly remember that my deadline for my book is quickly approaching and I gaze to the dining room table and see a pile of 'stuff' I need to go through for my business. Of course it doesn't end there. You could add to the list that I am moving into a brand new school and my classroom is in boxes right now, I am a full-time wife and mother as well with all of the regular household responsibilities and I run workshops and seminars to empower children and adults. And my child has the audacity to ask me, "What are we going to do today?!"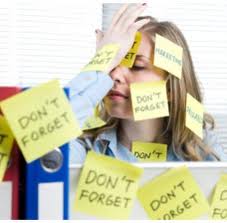 Anyone would get irritable and snap a few times with all of this going on. It's easy to see why I have been snapping at him in the past week but that's honestly unacceptable to me because I know better than anyone that childhood is just too precious to ignore–considering that I am writing a book that focuses on this!
How many hats do we wear as women?
All too many, but my mommy hat is very important to me. In fact, it's my number one priority and if I feel like I am being pulled in every direction, then I'm not going to be the best mom I can be.
That's why it's critically important to carve out time for you!
When I think about why I have been irritable it's not only because I have so much on my plate, it's also because I'm not sure what to tackle first because I'm not taking time to relax, rejuvenate and respond to my own needs.
This is when you know it's time to take a 'time out' for yourself and evaluate what's truly important to you.
The business is important because I'm empowering children and adults and making a difference in the world so I'll keep that hat but designate specific time for it. The classroom is important but not necessarily most important right now since we have 46 days left of summer vacation. The book is critically important because my deadline is fast approaching-but hey, you can't rush a good thing, right?
Most important to me is my child. So in order to be my best for him, I need to relax, rejuvenate and respond to my needs. I guess that means a good glass of vino with some friends and perhaps even a pedicure soon!
Time out doesn't have to be a negative statement. Instead I'm choosing to make it a positive statement and I hope you will too!
Ironically, this morning was 'hat day' at my son's camp. He couldn't decide which hat to wear so he decided to wear as many as possible. He was struggling and getting frustrated trying to get them all to fit on top of his head without falling. He threw them on the ground a few times and then I came to the rescue. We took our time and figured out which to put on his head first, next and last. It worked perfectly because we were stacking them mindfully. I didn't think there was any significance to that experience this morning but now I do-
Perhaps that was the Universe's way of reminding me to stack my hats according to priority and best fit…
We all have tons of hats that pile up on our heads but if we are constantly trying to pick them up we are not wearing them well-and really, if you can't wear a hat well…what's the sense in wearing it at all?
Take a time out for YOU!
Lots of Love & Tons of Light,
PS I almost forgot…Take the time to find your true reflection when the kids go back to school with me at the annual Woman's Worth Retreat in Silver Bay, NY. Check it out by clicking HERE.
You're Worth it!!