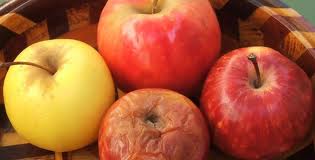 Do we not strive as parents to be our absolute best for our children?  Do we consistently look out for our child's best interest and commonly ask questions to be sure our kids are headed 'down the right road?'  Of course, we do.  However, what we fail to sometimes realize, is that our kids are watching, listening, and learning from us 24:7 (that's right…even when we're sleeping).
I can't possibly count the number of times that I have heard a phrase come out of my child's mouth and knew immediately that he picked it up from me (unfortunately, some of those phrases were 'potty words' that he shared at just the right moment, in front of my mother in law!).
They spit back the words that we say, the actions that we take, and of course the paths that we show them to roam.
Today, I had a terrific opportunity to learn a lesson, and an even greater opportunity to teach a lesson…
I was informed that there was a person out there spreading toxic waste about me (we all have this happen at some point, no matter how kind, generous or loving we are).  My initial reaction was anger.  I wanted to take out an ad in the local newspaper to debunk this person's accusations and call every person I knew to 'vent.'  However, for some reason, I held back, knowing that those actions would simply be me, re-acting to the situation, instead of responding.  I had plenty of 'good things' going on in my day, including my Kidspeak Radio Show in the evening, spending quality time with my son, and preparing for another week of empowering kids in an upcoming camp.  Yet I was choosing to focus on this one negative event.
Before I allowed this to consume me, I smartened up and took 5.  I retreated to a quiet room in my home and sat in silence asking, "What is it that I need to know here?"  Within moments, I knew that there was a great lesson here and I just needed to let go of the toxic feelings.  I wanted to focus on all of the good that was going on in my life, but I kept being drawn into the toxic pit! As much as I tried to rationalize the situation, I wanted to defend myself, and then it hit me…
This was an opportunity for me to use my own formula and theory that I teach others, for myself (you know, walk the talk).  I teach my clients 3 R's to problem solve and eliminate toxic thinking;
1)      Recognize– become AWARE of what is really going on in the moment by releasing blame.
2)      Realize– ALTERNATIVES to the current problem/situation.
3)      Respond– instead of re-acting, by taking positive ACTION.
In that moment (the moment that I was faced with walking my talk), I recognized what was really going on by bringing my awareness to the present moment. Instead of playing the past in my head repeatedly, or looking too far ahead in the future with fear, I simply saw the situation for what it was, a very small part of my day!  I then realized that I could allow myself to ruin the rest of my day with my son and possibly destroy my radio show for the evening, OR, I could release the feelings of anger and just focus on the good.
Guess what?  I chose to respond instead of re-act and I allowed this event to be just a small occurrence in my day.  I did not pick up the phone to vent to friends (well, maybe one), or call the local news.  Instead, I put my energy into riding bikes with my son and then providing an amazing radio show!
The lesson became very clear when I talked with my son later in the evening and he said something quite profound during an interview we were preparing for a few weeks out (because he couldn't understand why Mommy wasn't interviewing HIM for Kidspeak Radio-LOL).  I asked my son what he wanted other children to know, and he responded,
"Love yourself.  You have to just love yourself, even when you feel mad or sad, because that's what's in your heart."
Hmmmm, I felt a little bit 'checked,' but more importantly, blessed.  I certainly was not loving myself when I was letting someone else's delusional opinion of me ruin part of my day!  I'm sure glad I was able to use the 3 R's to my benefit, and I'm most thankful for my little avatar who reminded me that,
'You can't let one bad apple spoil the bunch
!'
If I allowed this toxic information to ruin my time with my son and my radio show, I would have been giving my power away and not truly loving myself.  I also would not be setting a very good example for my son, because I would be teaching him that what matters most, is what others say about you.  That would be quite hypocritical since I teach,
"What matters most is how you see yourself!"
The BIG lesson here for me is that today, I remembered, that children learn from us 24:7, and oh by the way, they are really damn good teachers too!
"Don't let one bad apple spoil the bunch." In other words, one negative event, word or happening doesn't have to stop you from cooking an amazing apple pie!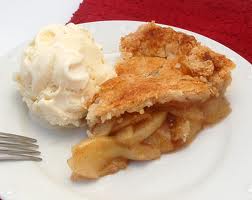 Lots of Love,
Vicki
PS…If you want to HEAR that radio show, click on the Kidspeak Radio Show link here, or above!